Timothy Travaglini is a book agent with the Jill Corcoran Literary Agency. DO NOT QUERY THIS AGENT AT THIS TIME: Timothy is not currently accepting unsolicited submissions. View the complete profile for Timothy Travaglini in the official literary agent directory below. It has complete listings for all literary agency searches including Literary Agents Los Angeles and CA.
Since 1994, Timothy Travaglini has worked in trade marketing for Scholastic, Inc.; been a bookseller for Books of Wonder, an all-children's bookstore in New York City; and has edited for Henry Holt and Company, Walker & Company, G. P. Putnam's Sons, a division of Penguin Young Readers Group, and Open Road Integrated Media where he was the director of children's acquisitions.
He is the editor of the Theodor Seuss Geisel Award winner, UP! TALL! AND HIGH! by Ethan Long; New York Times #1 bestseller GOODNIGHT GOON, and New York Times bestseller THE RUNAWAY MUMMY, by Michael Rex; the FANGBONE: THIRD GRADE BARBARIAN series by Michael Rex (soon to be an animated series from Disney Canada); The Youngest Templar trilogy by New York Times bestselling author Michael P. Spradlin; DREAMDARK: BLACKBRINGER and DREAMDARK: SILKSINGER by National Book Award finalist Laini Taylor; a Washington Post Best Children's Book of the Year FLYGIRL by Sherri L. Smith; The Foundling's Tale trilogy (formerly titled Monster Blood Tattoo) by D. M. Cornish; the BENJAMIN FRANKLINSTEIN series by Matthew McElligott & Larry Tuxbury; many picture books by Patrick O'Brien such as YOU ARE THE FIRST KID ON MARS and CAPTAIN RAPTOR AND THE MOON MYSTERY; EARTH MOTHER by Ellen Jackson, illustrated by Leo & Diane Dillon; ONE WITCH by Laura Leuck, illustrated by S. D. Schindler; many novels by Janette Rallison such as JUST ONE WISH, and ALL'S FAIR IN LOVE, WAR, AND HIGH SCHOOL; the reissue of Newbery-Honor winner ENCHANTRESS FROM THE STARS by Sylvia Louise Engdahl; and UNCLE BOBBY'S WEDDING by Sarah S. Brannen. Tim is also the editor of EVANGELLYFISH, by Douglas Wilson, winner of the 2013 Christianity Today Book Award for Fiction.
Tim is looking for fiction and nonfiction for adults, as well as for young readers of all ages. Tim wants a book that makes him laugh out loud. He wants a book that makes him cry. He wants a book that makes him fall in love. He wants a book that breaks his heart.
He wants biographies or memoirs of people or groups that inspire: overcoming adversity, perseverance, hard work, compassion, empathy, giving back to the world. He wants nonfiction about topics that are amazing: but is also particularly interested in travel, aviation, architecture, caves/tunnels/mines, outer space, cemeteries/memento mori, island cultures, and reading/writing/storytelling.
Tim does have a fondness for science fiction and fantasy (SFF) in all forms, bibliomysteries, romantic comedies, middle grade boy books, picture books with monsters, graphic novels and comics, swashbuckling adventure, well-loved stories reimagined in new ways, exotic settings, parodies, anything over-the-top, innovative books that break new ground, and anything to do with roller derby.
Enter your information in the form to the right for FREE INSTANT ACCESS to the Directory of Literary Agents™. It's the most accurate and comprehensive list for Literary Agents Los Angeles (and all other locations) in the publishing industry. This literary agent directory has detailed profiles for more than 1,100 book publishing agents. Scroll below to see a sample.
Timothy Travaglini – Profile
Sample Literary Agent Directory Listing Below
As soon as you enter your name and email address to the right, you'll be able to see the complete profile for Timothy Travaglini and all other book agents.
Sample directory listing:
Timothy Travaglini – Get Instant Access
Get FREE Access to the Full Book Agent Profile!
If you want the most accurate information available for Timothy Travaglini, along with profiles for all other publishing agents, register above now for FREE instant access to the Directory of Literary Agents™. As soon as you register you'll get instant access to the following:
* Publishing agent bios for all book agents including Timothy Travaglini
* AAR membership status
* Personal email addresses
* Mailing addresses
* Publishing Agent photos
* Preferred query letter methods (email, online form, postal mail)
* A link to the the website for Timothy Travaglini
* A map to the office of Timothy Travaglini
* Access to all profiles in the Directory of Literary Agents™ (1,100+), including Jennifer Kim
* Search the directory by book genre/category (more than 100 categories)
Warning – Timothy Travaglini

Most literary agency directories (print and online) are outdated, incomplete, and filled with mistakes. If you rely on those directories to find Los Angeles Literary Agents and/or book agents in other locations, you're going to hurt your chances of getting a publishing agent to represent you.
Scroll back up to the top of this webpage now to enter your name and email. Get FREE INSTANT ACCESS to the complete Literary Agents Los Angeles list, along with all other book agents, including Timothy Travaglini.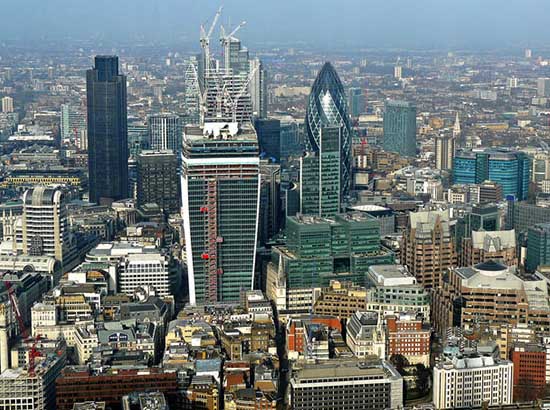 GET A LITERARY AGENT
Get free access to the Directory of Literary Agents with detailed agent listings to get a traditional publisher
Your Information will never be shared with any third party.