Literary Agents California – Find, research, and contact all California book agents here using our FREE Directory of Literary Agents, created by a former NY Times bestselling literary agency owner and President. Our directory has complete profiles for all California book agents on our List of Literary Agents Los Angeles and California like Steve Fisher, Sealy Yates, and Steven Malk. Scroll below now to discover how you can get instant access to this Literary Agent Directory that authors around the world are calling "the most comprehensive (and accurate) book agent directory in print or online."
How many Literary Agents Los Angeles are there? Who are the agents that work there? And how can you get them to represent you, so you can get a top publisher and book deal? Scroll below now to find out…
* * *
Literary Agents California –
Sample Directory Listing
Immediately after you enter your first name and email address using the form to the right, you'll get access to complete profiles for all book agents in California in our Literary Agent Directory. Here's a sample California literary agent listing from the directory:
Literary Agents California –
Register Now for Instant Access!
Register now and get the most accurate and up-to-date information for all California publishing agents. Simply enter your first name and email address in the form at the top of this webpage. You'll get FREE instant access to the Literary Agent Directory.
As soon as you register you'll see:
* Full agent biographies for all publishing agents
* Agent photos for all book agents
* Personal email addresses for all literary agents
* Mailing addresses for all book publishing agents
* AAR membership status of all book agents
* Preferred query letter methods (email, online form, postal mail)
* Links to agency websites for all book agents in the directory
* Maps to offices of all publishing agents in the directory
* Access to all US and International literary agents (1,000+)
* Search the directory by book genre/category (116 of them)
* * *
Literary Agents California – California Book Agents
[ezcol_1third]
Alan Nevins
Erin L. Cox
Angela Rinaldi
Angela Scheff
Dana Newman
Deborah Warren
Whitney Lee
Jessica Watterson
Elise Capron
Charlotte Gusay
Sandra Dijkstra
Roz Foster
Thao Le
Jill Marr
Frank Scatoni
Verna Dreisbach
David Fugate
Sally Van Haitsma
Bonnie Solow
Conner Goldsmith
Laurie McLean
Margret McBride
Steven Malk
Steven Hutson
Michelle Richter
Dave Fessenden
Steven Fisher
Debbie Deuble Hill
Helen Breitwieser
Susan Finesman
Dara Hyde
April Eberhardt
[/ezcol_1third]
[ezcol_1third]
Jane Putch
Gordon Warnock
Jennifer Chen Tran
Rebecca Friedman
Wendy Keller
Catherine Fowler
Anna Ghosh
Jeff Jernigan
Nancy Jernigan
Richard Florest
Faye Atchison
BJ Robbins
Christopher Ferebee
Andy Ross
Curtis Yates
Matt Yates
Sealy Yates
Mike Salisbury
Minju Chang
Kendra Marcus
Julie Carson May
Felicia Eth
Matt Wagner
Jamie Weiss Chilton
Jennifer Laughran
Jennifer Mattson
Lara Perkins
Laura Rennert
Jennifer Rofe
Kelly Sonnack
Caryn Wiseman
Rob Weisbach
[/ezcol_1third]
[ezcol_1third_end]
Laura Bradford
Amy Schiffman
Paul Levine
Ken Sherman
Bonnie Nadell
Emily Keyes
Lisa Abellera
Ted Weinstein
Betsy Nolan
Katherine Boyle
David Groff
Patricia Nelson
Michael Carr
Rachelle Gardner
Janet Kobobel Grant
Rachel Kent
Wendy Lawton
Karen Grencik
Abigail Samoun
Shannon Hassan
Kevan Lyon
Jill Marsal
Deborah Ritchken
Kathleen Rushall
Candice Fuhrman
Mary C. Moore
Andrea Brown
Amy Burkhardt-Cloughley
Kimberley Cameron
Elizabeth Kracht
Amy Rennert
Loren Grossman
Natalie Fischer Lakosil
[/ezcol_1third_end]
* * *
Literary Agents California –
Get FREE Access!
Other book agent directories (print and online) are incomplete, outdated, and riddled with mistakes. If you rely on those book agent directories to find CA literary agents, you're going to hurt your chances of getting a top literary agent to represent you. So, join thousands of other authors now by scrolling above to enter your first name and email address. You'll get FREE instant access to the most comprehensive, the most accurate, and the most trusted Directory of Literary Agents available today. If you want to know more about the California book agents featured on this page, or our book agent directory, click here now to access the Literary Agent Directory area of this website. And, click here to check out our other website to help authors looking for Literary Agents California at Literary Agent Undercover.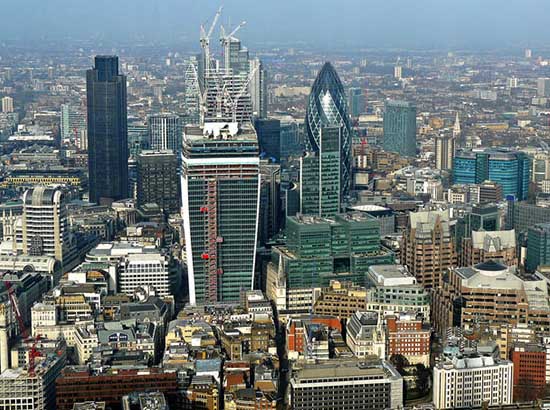 GET A LITERARY AGENT
Get free access to the Directory of Literary Agents with detailed agent listings to get a traditional publisher
Your Information will never be shared with any third party.