Updated August 10, 2018
Read this agreement carefully before viewing or using this website
This Agreement (the "Agreement") is a legal agreement between you (the "User") and The Bestselling Author™, LLC ("TBA") that states the terms and conditions under which you may use and view any and all TBA websites, including the website you are currently viewing, whether or not you have read the Agreement. You became a User when you first viewed or used the information or content on any TBA website, regardless of whether you have provided TBA with personal information such as your name or email address.
If you are a coaching client ("Client") as well, you also agree to the terms and conditions outlined in the separate TBA client agreement ("Client Agreement"). By viewing or using any TBA websites as a User or Client, you agree to the following terms and conditions. If you are a Client, the separate Client Agreement also applies. If you do not agree to the terms and conditions of this agreement, you should immediately cease all viewing and usage of TBA websites and services.
Privacy and Data Collection
TBA only collects personal information and data from you when you consent to it, allowing us to provide information you have decided is valuable or of interest. TBA only collects the minimum amount of information necessary to fulfill its obligation to you and provide quality service. For example, to post questions or comments, or to access our literary agent directory and other resources for authors, TBA requires your first name and email address so we can post a reply and notify you that the reply has been posted.
Confidentiality
TBA reserves the right to the use and assignment of all information regarding TBA website uses by you and all information provided by you in any manner consistent with this Agreement. All remarks, suggestions, ideas, graphics, or other information communicated by you to TBA publicly via a comments form on any TBA website (collectively, a "Submission") will be posted publicly. Your identity will not be confidential unless you enter "Anonymous" in the name field of our online form.
We aim to keep the personal data that you share with us confidential. Please note that we may disclose such information if required to do so by law or in the good-faith belief that: (1) such action is necessary to protect and defend our rights or property or those of our users or licensees, (2) to act as immediately necessary in order to protect the personal safety or rights of our users or the public, or (3) to investigate or respond to any real or perceived violation of this privacy policy or of our disclaimer, terms and conditions, or any other terms of use or agreement with us.
Posting Questions or Comments
If you make your personal data available for public viewing online by posting a comment or question on a TBA website or social media platform, it may be seen, collected, and used by others, and therefore, TBA cannot be responsible for any unauthorized or improper use of the information that you share there.
Coaching
If you register for paid coaching, TBA must also collect your full name and billing information. In that event, we also collect your phone number, so we can contact you if there is an error with your email address or we need to contact you regarding some other type of delivery or payment problem. We will only use the personal data you give us to process your payment for the purchase of goods or services under a contract. We only use third party payment processors that take the utmost care in securing data and comply with the GDPR.
Social Media
TBA may use the personal data you provide to use, described above, to locate you on social media and invite you to join us there as well by sending you an invitation or using social media advertising.
Additional Data Collection
When you opt in at a TBA website or post a comment or question—like other websites committed to web safety, security, and providing quality service—we also collect your "IP address" and "browser user agent string" to help spam detection and spam prevention.Your IP address is a number assigned to each computer connected to the internet. This is essentially "traffic data." Your browser string tells us what type of Internet browser you're using such as Google Chrome, Firefox, Safari, Microsoft Edge, etc. Neither of these things can personally identify you.
If you post a comment or question, an anonymized string created from your email address (also called a hash) may also be provided to the Gravatar service to see if you are using it. The Gravatar service privacy policy is available here: https://automattic.com/privacy/. After approval of your comment or question, your profile picture, if you have one, may become visible to other TBA website users next to your comment. TBA also collects information such as click-through statistics and referring URLs. This information helps us determine how to provide better service, diagnose problems with our servers, better administer our websites by identifying which areas of the websites are most heavily used, and display content more aligned with your preferences.
Data Storage and Sharing
Personal data that you provide to TBA is stored internally or through a data management system. Your personal data will only be accessed by those who help to obtain, manage, or store that information, or who have a legitimate need to know such data (i.e., our website hosting provider, newsletter provider, payment processors, team members, etc.).We may transfer data internationally. For users in the European Union, please be aware that we transfer Personal Data outside of the European Union. By using our websites and providing your personal data, you consent to these transfers in accordance with this privacy policy.
Anonymous traffic data may also be shared on an aggregate basis with trusted third parties such as our business partners and advertisers, who also, at times, want or need to provide better service, diagnose problems with their servers, better administer their websites by identifying which areas of their websites are most heavily used, and display content more aligned with their users' preferences. For example, the email marketing provider that delivers our newsletter, our merchant account providers that process our payments, Google/Bing which helps us monitor/analyze our website traffic, etc. TBA traffic data collection does not, however, follow your activities on any other websites, in any way.
Affiliate Websites
TBA may offer links to other websites we are an affiliate for. You should be aware when clicking on links to other websites that their privacy standards may differ from ours and we strongly encourage you to read their privacy policies. We never use or share the personally identifiable information provided to us online in ways unrelated to the ones described above without also providing you an opportunity to opt-out or otherwise prohibit such unrelated uses.
Data Security
To protect the personal data you provide us from misuse, disclosure, or unauthorized access, maintain data accuracy, and ensure the correct use of information, we have put in place commercial reasonable steps, including SSL encryption to protect the input of any personal identifiable information. We only share your personal data with trusted third parties who use the same level of care in processing your personal data. However, we cannot guarantee your personal data will always be secure due to technology or security breaches. Should there be a data breach of which we are aware, we will inform you immediately.
Legitimate Use and Anti-Spam Policy
We respect your privacy and will only contact you, on lawful grounds, using information you've provided us with clear, unambiguous, affirmative consent to contact you or deliver goods or services you have registered for or purchased. We do not spam and only contact users and clients with information that they've expressed legitimate interest in, or we believe they will have a legitimate interest.
An option to opt out of any and all information or marketing provided by email is included at the top and/or bottom of all group emails. We have a no spam policy and have taken the necessary steps to ensure that we are compliant with the CAN-SPAM act of 2003 by never sending out misleading information. We will not sell or rent your email address, and we will not share it except as outlined in this Agreement.
Notification of Changes
We reserve the right, at our sole discretion, to change, modify, or otherwise alter our website, its content, and this privacy policy at any time. Such changes and/or modifications shall become effective immediately upon posting our updated privacy policy. TBA may give you notice of a change in this Agreement or on any other matter by general posting on TBA websites or by electronic mail. We may use your personal data, such as your contact information, to inform you of changes to our websites or its content, or, if requested, to send you additional information about us.
Please review this privacy policy periodically. Continued use of any of information obtained through or on the website or its content following the posting of changes and/or modifications constituted acceptance of the revised privacy policy. Should there be a material change to our privacy policy, we will contact you via email or by a prominent note on our website. If you have any questions about this Agreement, email us at admin [AT] thebestsellingauthor [DOT] com], submit an email by clicking here: https://thebestsellingauthor.com/contact, or call us at (800) 928-5028.
Cookies
Like most other websites, we also employ cookies. A cookie is a small text file that our web server places on a user's computer hard drive to be a unique identifier. TBA uses cookies that enable us to track who has already registered to receive emails from us. Our cookies do not collect personally identifiable information.TBA may also use the standard "cookies" feature of major web browsers. We do not set any personally identifiable information in cookies, nor do we employ any data-capture mechanism on our website other than cookies.
You may choose to disable cookies through your own web browser's settings. However, disabling this function may diminish your experience on our websites and some features may not work as intended.In addition, information on TBA websites may include embedded content (e.g. social media feeds, videos, images, articles, etc.).
Embedded content from other websites behaves in the exact same way as if the visitor has visited the other website.Such websites may collect data about you, use cookies, embed additional third-party tracking, and monitor your interaction with that embedded content, including tracing your interaction with the embedded content if you have an account and are logged in to that website.
Data Retention
We will retain your personal data as long as necessary to provide you with the information and/or services you request from us.We also retain certain personal data for longer periods when necessary for legal, contractual, and accounting obligations. If you leave a comment, the comment and its metadata are retained indefinitely. This is so we can recognize and approve any follow-up comments automatically instead of holding them in a moderation queue.
Accessing or Updating your Data
Users who enter their first name and email address at a TBA website to gain access to members-only information have that information stored in their user profile. You can see and edit that personal information at any time by clicking the link at that very bottom of any group email that you get from TBA, that says "Manage your Subscription."
Data Removal
Youcan delete your personal data at any time, or request we do so, by emailing us at admin [AT] thebestsellingauthor [DOT] com], submitting an email by clicking here: https://thebestsellingauthor.com/contact, or calling us at (800) 928-5028.Please note, if you choose not to provide us with certain personal data, you may no longer have access to some or all TBA information and services.
Unsubscribe
You may unsubscribe from our electronic newsletter and updates at any time by clicking on the "Unsubscribe" button at the top or bottom of any group emails. If you have questions or you experience a problem unsubscribing, send us an email to let us know by clicking here: https://thebestsellingauthor.com/contact, or call us at (800) 928-5028. We will help you resolve it.
Children's Online Privacy Protection Act Compliance
We do not collect information from anyone under 13 years of age in compliance with COPPA (children's Online Privacy Protection Act) and the GDPR (General Data Protection Regulation of the EU). Our website and its content is directed to individuals who are at least 18 years old or older.
Additional Terms of Use
TBA Copyright, Service Marks, and Trademarks
All content on TBA websites, including site design, text, graphics, interfaces, and the selection and arrangements thereof is ©TBA, with all rights reserved, or is the property of TBA and/or third parties protected by intellectual property rights.
Any use of materials on TBA websites, including reproduction for purposes other than those noted above, modification, distribution, or replication, any form of data extraction or data mining, or other commercial exploitation of any kind, without prior written permission of an authorized officer of TBA is strictly prohibited. You agree that they will not use any robot, spider, or other automatic device, or manual process to monitor or copy our websites or the content contained therein without prior written permission of an authorized officer of TBA.
"The Bestselling Author™," "Bestselling Author Coach™," and "Directory of Literary Agents™" are proprietary marks of TBA. TBA's trademarks may not be used in connection with any product or service not provided by TBA, in any manner likely to cause confusion among customers, or in any manner that disparages or discredits TBA. All other trademarks displayed on TBA websites are the trademarks of their respective owners and constitute neither an endorsement nor a recommendation of those vendors. In addition, such use of trademarks or links to the web sites of vendors is not intended to imply, directly or indirectly, that those vendors endorse or have any affiliation with TBA.
Similar Material
TBA will not be liable for any ideas (including without limitation, product, service or advertising ideas) and will not incur any liability as a result of any similarities that may appear in future TBA products, services, or operations. Publishing industry information and service providers such as TBA may have access to ideas that are similar to your work in some way.
Any similarity between your work and someone else's that you might see in the future would be coincidental, and you would not be entitled to any compensation because of any such similarity. You also acknowledge you are responsible for whatever material you submit, and you, not us, have full responsibility for the message, including its legality, reliability, appropriateness, originality, and copyright.
Errors, Corrections, and Changes to Our Websites
TBA does not represent or warrant that the information available on or through TBA websites will be correct, accurate, timely or otherwise reliable. Nor does TBA represent or warrant that TBA websites will be error-free, free of viruses or other harmful components, or that defects will be corrected. TBA may make changes to the features, functionality or content of TBA websites at any time. TBA reserves the right in its sole discretion to edit or delete any documents, information or other content appearing on TBA websites.
Third Party Content
Third party content may appear on TBA websites or may be accessible via links from TBA websites. TBA is not responsible for and assumes no liability for any mistakes, misstatements of law, defamation, omissions, falsehood, obscenity, pornography or profanity in the statements, opinions, representations or any other form of content on TBA websites or other websites. You understand the information and opinions in the third-party content represent solely the thoughts of the author and are neither endorsed by TBA nor do they necessarily reflect TBA beliefs.
Linking to Our Websites
You may provide links to TBA websites, provided (a) you do not remove or obscure, by framing or otherwise, advertisements, the copyright notice, or other notices on the Site, (b) your site does not engage in illegal or pornographic activities, and (c) you discontinue providing links to the Site immediately upon request by TBA.
Advertisers
TBA websites may contain advertising and sponsorships. Advertisers and sponsors are responsible for ensuring that material submitted for inclusion on TBA websites is accurate and complies with applicable laws. TBA is not responsible for the illegality or any error, inaccuracy or problem in the advertiser's or sponsor's materials.
Disclaimer of Warranties and Limitation of Liability
TBA websites are provided on an "as is" basis. To the fullest extent permitted by applicable law, TBA makes no representations or warranties of any kind, express or implied, regarding the use or the results of this web site in terms of its correctness, accuracy, reliability, or otherwise. In addition, the information on TBA websites is not a substitute for legal counsel. TBA and its representatives are not liable for any decisions you make or actions you take. All information shared with you through TBA websites is simply educational, to help you become a more knowledgeable author so you can improve your chance of reaching your publishing goals. Individual situations and circumstances vary.
TBA disclaims all warranties with regard to the information provided on TBA websites, including the implied warranties of merchantability and fitness for a particular purpose, and non-infringement. TBA shall not be liable for any damages whatsoever, and in particular TBA shall not be liable for any special, indirect, consequential, or incidental damages, or damages for lost profits, loss of revenue, or loss of use, arising out of or related to TBA websites or the information contained in them, whether such damages arise in contract, negligence, tort, under statute, in equity, at law, or otherwise, even if TBA has been advised of the possibility of such damages. Some jurisdictions do not allow the exclusion of implied warranties, therefore, in those jurisdictions, the above-referenced exclusion is inapplicable.
Indemnification
You agree to indemnify and hold TBA, its parents, subsidiaries, affiliates, officers and employees, harmless from any claim or demand, including reasonable attorney fees and costs, made by any third party due to or arising out of your use of TBA websites, the violation of this Agreement, or infringement by you, or other users of TBA websites using your computer or any other method of access, of any intellectual property or any other right of any person or entity.
Modifications and Interruption to Service
TBA reserves the right to modify or discontinue any service with or without notice. TBA shall not be liable to you or any third party should TBA exercise its right to modify or discontinue a service. Member acknowledges and accepts that TBA does not guarantee continuous, uninterrupted or secure access to its websites and operation of TBA websites may be interfered with or adversely affected by numerous factors or circumstances outside its control.
Compliance with Laws
You assume all knowledge of applicable law and are responsible for compliance with any such laws. You may not use TBA websites in any way that violates applicable state, federal, or international laws, regulations or other government requirements. You further agree not to transmit any material that encourages conduct that could constitute a criminal offense, give rise to civil liability or otherwise violate any applicable local, state, national, or international law or regulation.
Nontransferable
Your right to use TBA websites is not transferable or assignable. Any password or right given to you to obtain information or documents is not transferable or assignable.
Registration or Purchase
Certain sections of, or offerings from, TBA websites may require you to register. If registration is requested, you agree to provide accurate, complete registration and/or purchase information. Your registration must be done using accurate information. Each registration is for your personal use only. We do not permit (a) any other person using the registered sections under your name; or (b) access through a single name being made available to multiple users on a network. You are responsible for preventing such unauthorized use.
Payments
You represent and warrant that if you purchase something from TBA that (i) any credit information you supply is true and complete, (ii) charges incurred by you will be honored by you and, if applicable, your credit card company, and (iii) you will pay the charges incurred by you at the posted prices.
Refund and Return Policy
To the extent that you purchase any goods or services directly from TBA, we will refund your purchase price within 30 days from the date of your purchase provided that you notify us in writing of your desire for the refund, together with the reason for the request. By requesting a refund, you agree to cease use and delete/destroy any/all electronic or print copies of TBA material and/or correspondence in your possession.
Legal Compliance
You agree to comply with all applicable domestic and international laws, statutes, ordinances and regulations regarding your use of TBA websites and the content and materials provided therein.
Governing Jurisdiction of the Courts of California
TBA websites are operated and provided in the State of California. As such, we are subject to the laws of the State of California, and such laws will govern this Terms of Use, without giving effect to any choice of law rules. We make no representation that our website or other services are appropriate, legal or available for use in other locations. Accordingly, if you choose to access our site you agree to do so subject to the internal laws of the State of California.
Unlawful or Unenforceable Provision
If any provision of this Agreement shall be unlawful, void or unenforceable for any reason, the other provisions (and any partially-enforceable provision) shall not be affected thereby and shall remain valid and enforceable to the maximum possible extent. You agree that this Agreement and any other agreements referenced herein may be assigned by TBA, at its sole discretion, to a third party in the event of a merger or acquisition. This Agreement shall apply in addition to, and shall not be superseded by, any other written agreement between you and TBA in relation to your participation as a viewer or user of the information and services provided on TBA websites.
Contact
You can reach us via email at admin [AT] thebestsellingauthor [DOT] com], by submitting an email through our website by clicking here: https://thebestsellingauthor.com/contact, by calling us at (800) 928-5028, or by mailing a letter to The Bestselling Author, LLC, 324 S Beverly Dr, Ste 410, Beverly Hills, CA, 90212.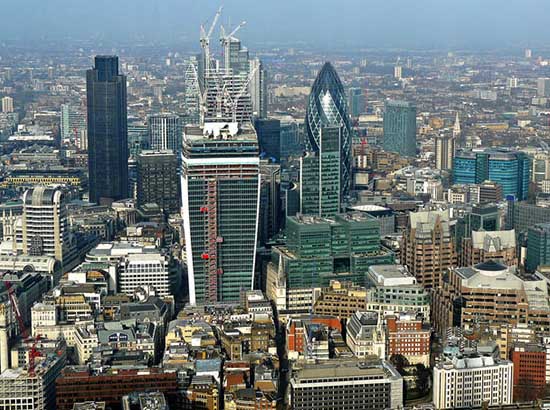 GET A LITERARY AGENT
Get free access to the Directory of Literary Agents with detailed agent listings to get a traditional publisher
Your Information will never be shared with any third party.