Sandra Dijkstra is a book agent with the Sandra Dijkstra Literary Agency. View the complete profile for Sandra Dijkstra in the official literary agent directory below. It has complete listings for all literary agency searches including Literary Agents Los Angeles and CA.
Sandra Dijkstra is the founder, owner, and president of the Sandra Dijkstra Literary Agency. Agent to authors in the arenas of nonfiction (including history, politics, current affairs, business, and science) and fiction (literary and commercial), Sandra's mission is to find and champion authors whose books make a difference.
Bicoastal, Sandra was born in the Bronx, schooled in the East, and then came West to attend grad school at UC Berkeley, bringing to her agenting a literary taste honed by a Ph.D. in French literature, a keen editorial eye trained during a decade of university teaching, and, on the business front, her homegrown New York selling smarts. Within her first decade of agenting, Newsweek dubbed her "the best agent in the West," Esquire chose her as one of the nation's "top five literary agents," and the Los Angeles Times proclaimed her an "über-agent" and "the most powerful literary agent on the West Coast."
Sandra looks for writers with something significant to say, who know how to say it in a distinctive way, and whose books help to make this a better world. She is agent to major American historians, including Pulitzer Prize-winners Eric Foner, Steven Hahn, and Leon Litwack, and National Book Award finalist Adrienne Mayor. She is also proud to represent renowned historian of ideas, Michael Kazin; scholars of the slave trade, the late Ira Berlin and Marcus Rediker; Immigration Studies historian Erika Lee; Jewish Studies historian Steve Ross, Religious Studies historians Steven Prothero, Paula Fredriksen, and Matt Sutton; and feminist historians Elaine May and Marilyn Yalom, as well as LGBTQ historian Lillian Faderman, and more.
The advocate for a leading group of investigative journalists, Sandra has championed the work of the Washington Post's Tom Hamburger, the Los Angeles Times' Michael Hiltzik, the Wall Street Journal's Jess Bravin, and ProPublica's T. Christian Miller, among others.
On the science front, her list features such gurus as Don Norman, Dr. Irvin Yalom, Dr. Gary Small, Bernd Heinrich, and Jordan Fisher Smith. On the business side, she is proud to represent bestseller Joel Greenblatt, and David Einhorn, and to have agented Max DePree's classic Leadership Is an Art.
Sandra is, perhaps, best-known for her eye for quality fiction that sells well, representing authors such as Maxine Hong Kingston, Amy Tan, Lisa See, Nobel Prize-winner Mo Yan, Chitra Divakaruni, and Shobha Rao, among others. On the mystery/thriller side, she champions bestsellers Diane Mott Davidson (the Queen of the Culinary Mystery), and former Cosmopolitan editor Kate White. And, on the children's front, she is Stellaluna author/illustrator Janell Cannon's proud agent.
Her goal is to help authors realize their dreams, supporting their work through each phase of the publishing process, so that their books reach the widest readership, here and abroad, and in as many formats as possible. To that end, she has assembled a powerful team of colleagues, each of whom has her own list, representing a wide range of genres, and each determined to make it happen for the authors they represent.
Enter your information in the form to the right for FREE INSTANT ACCESS to the Directory of Literary Agents™. It's the most accurate and comprehensive list for Literary Agents Los Angeles (and all other locations) in the publishing industry. This literary agent directory has detailed profiles for more than 1,100 book publishing agents. Scroll below to see a sample.
Sandra Dijkstra – Profile
Sample Literary Agent Directory Listing Below
As soon as you enter your name and email address to the right, you'll be able to see the complete profile for Sandra Dijkstra and all other book agents.
Sample directory listing:
Sandra Dijkstra – Get Instant Access
Get FREE Access to the Full Book Agent Profile!
If you want the most accurate information available for Sandra Dijkstra, along with profiles for all other publishing agents, register above now for FREE instant access to the Directory of Literary Agents™. As soon as you register you'll get instant access to the following:
* Publishing agent bios for all book agents including Sandra Dijkstra
* AAR membership status
* Personal email addresses
* Mailing addresses
* Publishing Agent photos
* Preferred query letter methods (email, online form, postal mail)
* A link to the the website for Sandra Dijkstra
* A map to the office of Sandra Dijkstra
* Access to all profiles in the Directory of Literary Agents™ (1,100+), including Sandra Dijkstra
* Search the directory by book genre/category (more than 100 categories)
Warning – Sandra Dijkstra

Most literary agency directories (print and online) are outdated, incomplete, and filled with mistakes. If you rely on those directories to find Los Angeles Literary Agents and/or book agents in other locations, you're going to hurt your chances of getting a publishing agent to represent you.
Scroll back up to the top of this webpage now to enter your name and email. Get FREE INSTANT ACCESS to the complete Literary Agents Los Angeles list, along with all other book agents, including Sandra Dijkstra.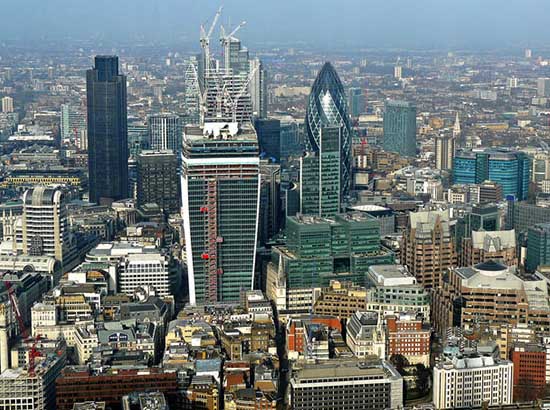 GET A LITERARY AGENT
Get free access to the Directory of Literary Agents with detailed agent listings to get a traditional publisher
Your Information will never be shared with any third party.