Robert Shepard is a book agent with the Robert E. Shepard Agency. View the complete profile for Robert Shepard in the official literary agent directory below. It has complete listings for all literary agency searches including Literary Agents Los Angeles and CA.
Robert says:
"Even though publishing (and "agenting") have long since gone global and electronic, the old maxim about location still holds true. Since 2010, I've been fortunate to be based in Los Angeles, a great cultural center with a proud, enduring, and yet largely unsung literary tradition, and before that to have lived and worked in the San Francisco Bay Area for 15 years. California remains fertile ground for new ideas and perspectives, and although my clients come from across the country and abroad, I find that trade publishers–so many of whom live and work in New York– are always interested in hearing the latest news from the other side of the country.
In 2012, I mark my 28th year in the book publishing world. I work exclusively with authors of non-fiction, representing some of the world's most talented and knowledgeable authors, among them distinguished journalists, scholars, executives, and self-taught experts. I'm proud of my list and all of its successes, and especially proud to be representing many of my clients on multiple projects (eight is the current record). There is perhaps no greater measure of success in representing authors than watching them develop their careers over many years and many book projects.
My background on three sides of publishing–editorial, marketing, and sales–has always helped me add value to my relationships with authors. Before founding the Agency, I was Manager of Special Markets and National Accounts in the trade group at Addison-Wesley Publishing Company, responsible for millions of dollars in sales. In nearly nine years with that company, I created and managed a wide variety of marketing programs, helped develop specialized books, and worked closely with authors, booksellers and publishers abroad, as well as editing and acquiring new titles. It was a desire to return to the beginning of the creative process, where books are crafted and first brought to editors' attention, that led me to form the Agency in 1994.
I hold bachelor's and master's degrees in English from the University of Pennsylvania, in whose alumni affairs I remain very active. I have been a faculty member and lecturer at scores of writers' conferences, including the San Francisco Writers Conference and many others. I regularly attend several major industry fairs, including Book Expo America and the London International Book Fair. Here in cyberspace, I was AOL's first "Ask the Agent," in the mid-1990s. I am an associate member of the Authors Guild, one of the most useful and supportive organizations for authors. I'm proud to be part of the community of California-based literary agents, all of us serving authors far beyond the confines of our largest state, and I enjoy returning to editorial offices in New York and other cities several times a year. I know hundreds of book editors personally.
In my spare time, I'm an avid cyclist, riding thousands of miles a year, and a regular participant in charity cycling events. I'm also an avid birder and was a longtime volunteer with a "hawkwatch" program in the Bay Area. I'm a student of French, Italian, and German and consider myself a stickler for English grammar, which is also something of a hobby for me. A native of New Jersey, I'm proud to call California my adoptive home."
Enter your information in the form to the right for FREE INSTANT ACCESS to the Directory of Literary Agents™. It's the most accurate and comprehensive list for Literary Agents Los Angeles (and all other locations) in the publishing industry. This literary agent directory has detailed profiles for more than 1,100 book publishing agents. Scroll below to see a sample.
Robert Shepard – Profile
Sample Literary Agent Directory Listing Below
As soon as you enter your name and email address to the right, you'll be able to see the complete profile for Robert Shepard and all other book agents.
Sample directory listing:
Robert Shepard – Get Instant Access
Get FREE Access to the Full Book Agent Profile!
If you want the most accurate information available for Robert Shepard, along with profiles for all other publishing agents, register above now for FREE instant access to the Directory of Literary Agents™. As soon as you register you'll get instant access to the following:
* Publishing agent bios for all book agents including Robert Shepard
* AAR membership status
* Personal email addresses
* Mailing addresses
* Publishing Agent photos
* Preferred query letter methods (email, online form, postal mail)
* A link to the the website for Robert Shepard
* A map to the office of Robert Shepard
* Access to all profiles in the Directory of Literary Agents™ (1,100+), including Robert Shepard
* Search the directory by book genre/category (more than 100 categories)
Warning – Robert Shepard

Most literary agency directories (print and online) are outdated, incomplete, and filled with mistakes. If you rely on those directories to find Los Angeles Literary Agents and/or book agents in other locations, you're going to hurt your chances of getting a publishing agent to represent you.
Scroll back up to the top of this webpage now to enter your name and email. Get FREE INSTANT ACCESS to the complete Literary Agents Los Angeles list, along with all other book agents, including Robert Shepard.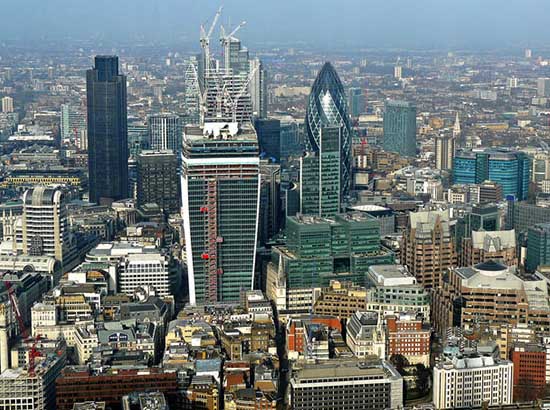 GET A LITERARY AGENT
Get free access to the Directory of Literary Agents with detailed agent listings to get a traditional publisher
Your Information will never be shared with any third party.