Laura Rennert is a book agent with the Andrea Brown Literary Agency. View the complete profile for Laura Rennert in the official literary agent directory below. It has complete listings for all literary agency searches including Literary Agents Los Angeles and CA.
Laura Rennert has been with the agency since 1998. She specializes in all categories of children's books, from picture books to YA. She also represents literary-commercial fiction, thrillers, and psychological suspense/horror on the adult side.
Laura gravitates toward books with a masterful voice and an unusual point of view. She's captivated by conflicted, charismatic characters who invite empathy, whether we like them or not; strong, fresh idiosyncratic voices; and stories that make readers think and feel deeply. She's category agnostic, but right now she's particularly seeking middle grade fiction, YA fiction, author-illustrator picture books, and literary-commercial thrillers and psychological suspense/horror in the adult space.
She'd especially love to find a diverse, Own Voices fantasy or thriller that draws on an underrepresented history/culture for its mythology or world-building. She's drawn to narrative risk-takers, and would like to find a middle grade, YA, or adult novel, or even unconventional narrative nonfiction, that tells an emotionally compelling story in an unexpected way (like Jay Asher's contemporary YA THIRTEEN REASONS WHY, which reads like a mystery). In thrillers and psychological suspense/horror, she gravitates toward unreliable narrators and morally ambiguous characters. She looks for street cred and authenticity (whether of tradecraft, investigative technique, historical/geographical setting, culture, or psychology). She's fascinated with hidden worlds and secret knowledge.
Some of the YA books Laura represents include Maggie Stiefvater's #1 NYT and USA Today bestselling series The Raven Cycle and Printz Honor Finalist THE SCORPIO RACES (both Scholastic); Jay Asher's #1 NYT and USA Today bestselling THIRTEEN REASONS (Razorbill/PRH) on which the Netflix Thirteen Reasons Why series is based; #1 NYT and USA Today Bestseller Ellen Hopkins's THE YOU I'VE NEVER KNOWN (Margaret K. McElderry/S&S); and award-winning author Mitali Perkins's forthcoming YOU BRING THE DISTANT NEAR (FSG/Macmillan). Middle grade titles include Shannon Messenger's NYT and USA Today bestselling Keeper of the Lost Cities series (Aladdin/S&S).
Picture books include Lisa Mantchev's STRICTLY NO ELEPHANTS (Paula Wiseman/S&S), a 2016 NCTE Charlotte Huck Award Honorable Title; Tammi Sauer's YOUR ALIEN, an NPR Best Book of 2015; and NYT bestselling author Nina Laden's just released IF I HAD A LITTLE DREAM (Paula Wiseman/S&S) and her Peek-A-Who series (Chronicle).
Some adult titles include NYT bestselling and award-winning author Catherine Ryan Hyde's forthcoming ALLIE AND BEA (Lake Union/Amazon), #1 NYT bestselling author Lauren Kate's forthcoming DOVE (Putnam/PRH); Wall Street Journal bestselling author Joe Hart's forthcoming OBSCURA (Thomas & Mercer/Amazon), and NYT bestselling and award-winning thriller writer Barry Eisler's LIVIA LONE (Thomas & Mercer/Amazon).
Laura's work as an agent is enhanced by her familiarity with what it's like on the author's side of the table. She's married to an author; she's raising a young author; and Laura herself is the author of a picture book, BUYING, TRAINING, AND CARING FOR YOUR DINOSAUR (Knopf/PRH), illustrated by Marc Brown, creator of Arthur; and of an illustrated chapter book, ROYAL PRINCESS ACADEMY: DRAGON DREAMS, illustrated by Melanie Florian (Dial/PRH).
Laura has a Ph.D. in English Literature and was a faculty member in the English departments of the University of Virginia, Osaka University of Foreign Studies, and Santa Clara University. You can find the latest about Laura on Facebook.
Enter your information in the form to the right for FREE INSTANT ACCESS to the Directory of Literary Agents™. It's the most accurate and comprehensive list for Literary Agents Los Angeles (and all other locations) in the publishing industry. This literary agent directory has detailed profiles for more than 1,100 book publishing agents. Scroll below to see a sample.
Laura Rennert – Profile
Sample Literary Agent Directory Listing Below
As soon as you enter your name and email address to the right, you'll be able to see the complete profile for Laura Rennert and all other book agents.
Sample directory listing:
Laura Rennert – Get Instant Access
Get FREE Access to the Full Book Agent Profile!
If you want the most accurate information available for Laura Rennert, along with profiles for all other publishing agents, register above now for FREE instant access to the Directory of Literary Agents™. As soon as you register you'll get instant access to the following:
* Publishing agent bios for all book agents including Laura Rennert
* AAR membership status
* Personal email addresses
* Mailing addresses
* Publishing Agent photos
* Preferred query letter methods (email, online form, postal mail)
* A link to the the website for Laura Rennert
* A map to the office of Laura Rennert
* Access to all profiles in the Directory of Literary Agents™ (1,100+), including Laura Rennert
* Search the directory by book genre/category (more than 100 categories)
Warning – Laura Rennert

Most literary agency directories (print and online) are outdated, incomplete, and filled with mistakes. If you rely on those directories to find Los Angeles Literary Agents and/or book agents in other locations, you're going to hurt your chances of getting a publishing agent to represent you.
Scroll back up to the top of this webpage now to enter your name and email. Get FREE INSTANT ACCESS to the complete Literary Agents Los Angeles list, along with all other book agents, including Laura Rennert.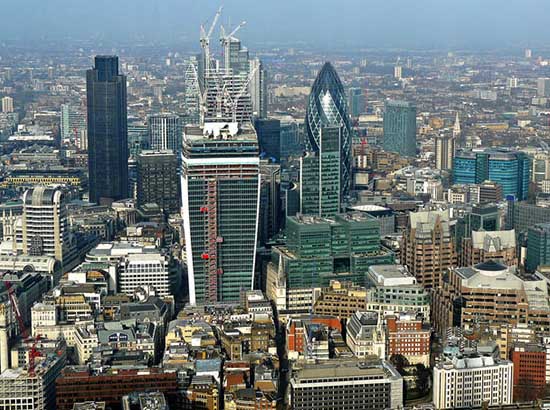 GET A LITERARY AGENT
Get free access to the Directory of Literary Agents with detailed agent listings to get a traditional publisher
Your Information will never be shared with any third party.