Jodie Rhodes is a book agent with the Jodie Rhodes Literary Agency. View the complete profile for Jodie Rhodes in the official literary agent directory below. It has complete listings for all literary agency searches including Literary Agents Los Angeles and CA.
Jodie is also a published novelist (Bantam and Putnam). Her second book made the LA Times bestseller list its first week in print. For many years she was an advertising executive, serving as VP Media Director of N.Y. Ayer Advertising Agency. She has taught creative writing on the university level, been a book editor, written columns for regional and national writers' magazines (Writer's Monthly, Writer's Journal) which included numerous interviews with major New York editors, and is frequently featured in Writer's Digest Magazine. For many years she gave seminars at The Learning Annex and conducted workshops and clinics for local area writers before the rapid growth of her agency forced her to concentrate totally on that.
Jodie was interviewed and profiled in the July 2002 issues of Writers Market and Writers Digest. The 2003 edition of Guide To Literary Agents featured an article by her and an interview with both her and her author Ann Pearlman. Finding Your Voice by Leslie Edgerton, a Main Selection of the Writers Digest Book Club that came out spring 2003 includes her essay on what "voice" means in a book and Hooked: How To Grab Readers On Page One (also a Main Selection of the Writers Digest Book Club by Leslie Edgerton published in 2007) features her advice to new writers in several essays. Writers Digest has named her as one of the top 25 literary agents in the country who accepts new writers.
MESSAGE FROM JODIE: I opened my agency for the specific purpose of representing first time writers; my background is different from all other agents; and the way I market a writer's book has never been done by any other agent. he vast majority of successful, well known agents started out as interns at a major New York publisher, worked their way up to assistant editor, then editor, and left to join a literary agency where many ended up forming their own agencies. My background is in writing and marketing. My first novel AMERICAN BEAUTIES sold to Bantam and my second WINNERS AND LOSERS to Putnam/Jove, making the LA Times bestseller list its first week in print.
As a writer myself, I feel a special rapport with writers. I know what it's like to write a book: how much work is involved, how many dreams rest on it, how your heart beats faster when you send out the query letter to agents, what it feels like when the rejections pour in. Before turning to writing, I had a career in advertising with agencies in Detroit, San Francisco and Los Angeles where I served as VP Media Director for N.W. Ayer. In the early nineties I sold my house in Malibu and moved to La Jolla where I conducted weekly writer workshops and gave seminars at The Learning Annex. In l998 I opened my agency.
From the beginning, I sought out talented writers who had been rejected by every other agent they'd contacted because their mss desperately needed editing. In those early days, I did editing so extensive (every page from the first to the last) that other agents thought I was crazy. I never charged a penny for the work, either. hat's the first thing that makes me unique. The second is the way I market. Most agents contact 8 to 10 editors and if all reject the book, the agent drops the book and the author. There are a few agents who keep fighting the good fight to 20, 30 or even 40 editors. I have sold many books after receiving 60, 75, 90, 127 and in two extreme cases 167 and 213 rejections. In those two cases, I kept fighting for their books for three years.
The third difference between myself and other agents is that I open my marketing to the writers. Most writers are left in the dark when an agent takes on their book. They may get a brief note or two about what house has been contacted but that's about it. I copy my writers on every pitch letter I send to an editor so they see both what I wrote about their book and who the editor and publisher are. Then I forward to them every response I receive back from these editors. During the marketing process, they see exactly what's happening every day. Like the majority of agents, I seek books in genres that appeal to me personally.
Enter your information in the form to the right for FREE INSTANT ACCESS to the Directory of Literary Agents™. It's the most accurate and comprehensive list for Literary Agents Los Angeles (and all other locations) in the publishing industry. This literary agent directory has detailed profiles for more than 1,100 book publishing agents. Scroll below to see a sample.
Jodie Rhodes – Profile
Sample Literary Agent Directory Listing Below
As soon as you enter your name and email address to the right, you'll be able to see the complete profile for Jodie Rhodes and all other book agents.
Sample directory listing:
Jodie Rhodes – Get Instant Access
Get FREE Access to the Full Book Agent Profile!
If you want the most accurate information available for Jodie Rhodes, along with profiles for all other publishing agents, register above now for FREE instant access to the Directory of Literary Agents™. As soon as you register you'll get instant access to the following:
* Publishing agent bios for all book agents including Jodie Rhodes
* AAR membership status
* Personal email addresses
* Mailing addresses
* Publishing Agent photos
* Preferred query letter methods (email, online form, postal mail)
* A link to the the website for Jodie Rhodes
* A map to the office of Jodie Rhodes
* Access to all profiles in the Directory of Literary Agents™ (1,100+), including Jodie Rhodes
* Search the directory by book genre/category (more than 100 categories)
Warning – Jodie Rhodes

Most literary agency directories (print and online) are outdated, incomplete, and filled with mistakes. If you rely on those directories to find Los Angeles Literary Agents and/or book agents in other locations, you're going to hurt your chances of getting a publishing agent to represent you.
Scroll back up to the top of this webpage now to enter your name and email. Get FREE INSTANT ACCESS to the complete Literary Agents Los Angeles list, along with all other book agents, including Jodie Rhodes.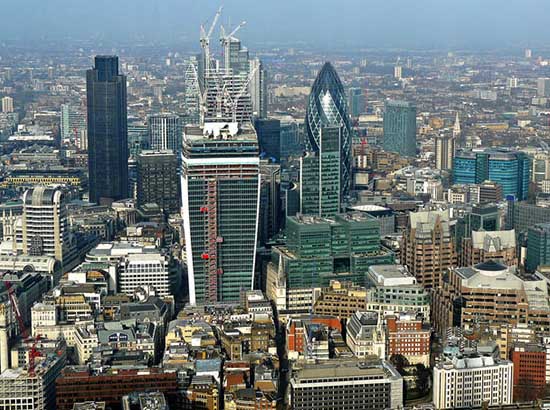 GET A LITERARY AGENT
Get free access to the Directory of Literary Agents with detailed agent listings to get a traditional publisher
Your Information will never be shared with any third party.