Jennifer Mattson is a book agent with the Andrea Brown Literary Agency. DO NOT QUERY THIS AGENT AT THIS TIME: Jennifer is not currently accepting unsolicited submissions. View the complete profile for Jennifer Mattson in the official literary agent directory below. It has complete listings for all literary agency searches including Literary Agents Los Angeles and CA.
Jennifer comes to Andrea Brown Literary Agency after nearly five years of reviewing children's literature as part of the Books for Youth staff of Booklist magazine. That adds up to close readings of around 1,000 books, lending Jennifer a wide-angle view of the tastes of individual houses. Prior to Booklist, Jennifer was an Associate Editor at Dutton children's Books, where she acquired and edited titles that included CHICO, by retired Supreme Court Justice Sandra Day O'Connor; and THE HEROIC ADVENTURES OF HERCULES AMSTERDAM, by Melissa Glenn Haber. (She also enjoyed an amusing turn on the other side of the desk as a coauthor of THE OFFICIAL EASY-BAKE COOKBOOK).
In the picture-book arena, Jennifer is interested in authors and author-illustrators who bring a distinctive, well-developed point of view to their work; at this time, she is not acquiring illustration-only clients. She loves picture books that are story time-ready stories (no one-joke tales or mood pieces) that resonate with universal childhood experiences and concerns; fables and folktales aren't for her. For the older set, she is drawn to richly imagined fantasies that depart from old-hat heroic quests (alternate realities, magical realism, and steam-punk are all styles/premises to have recently caught her notice). She has a special interest in dystopian fiction for middle graders and in sprawling, atmospheric tales with Dickensian twists and satisfying puzzles. But as much as high-concept novels pique her interest, the most mind-blowing premise can't hide a flat narrative that rarely reaches for unexpected descriptions, fully fleshed characterizations, or a zinging narrative voice.
Recent fiction sales include Tom Leveen's third contemporary-realistic YA novel MUSTARDSEED, following up PARTY and ZERO (all Random House); and Jenny Meyerhoff's comic middle-grade THE BARFTASTIC LIFE OF LOUIE BURGER (FSG/Macmillan), to be illustrated by Jason Week, and her chapter book SAMI'S SLEEPAWAY SUMMER (Scholastic). Recent picture book sales include three manuscripts by noted poet Linda Ashman: PEACE, BABY!, to be illustrated by Joanne Lew-Vriethoff (Chronicle); Linda Ashman's nearly wordless, graphic novel influenced story, RAIN! (Houghton Mifflin/HMH); and a lyrical ode to the rhythms of the natural world, ALL WE KNOW (HarperCollins). Past sales include author-illustrator Gail Page's HOW TO BE A GOOD CAT, the latest entry in her picture book series about Bobo the dog (Bloomsbury); and TEN ON THE SLED, a picture book written by Kim Norman (Sterling).
Jennifer enjoys writers' conferences, and has appeared at the Big Sur Writing Workshop, the Big Sur of the Rockies Writing Workshop, the Willamette Writers Conference, the SCBWI-Missouri Confluence Conference, and SCBWI-IL Prairie Writer's Day, among others. Jennifer has a degree in English from Amherst College and currently lives in Chicago.
Enter your information in the form to the right for FREE INSTANT ACCESS to the Directory of Literary Agents™. It's the most accurate and comprehensive list for Literary Agents Los Angeles (and all other locations) in the publishing industry. This literary agent directory has detailed profiles for more than 1,100 book publishing agents. Scroll below to see a sample.
Jennifer Mattson – Profile
Sample Literary Agent Directory Listing Below
As soon as you enter your name and email address to the right, you'll be able to see the complete profile for Jennifer Mattson and all other book agents.
Sample directory listing:
Jennifer Mattson – Get Instant Access
Get FREE Access to the Full Book Agent Profile!
If you want the most accurate information available for Jennifer Mattson, along with profiles for all other publishing agents, register above now for FREE instant access to the Directory of Literary Agents™. As soon as you register you'll get instant access to the following:
* Publishing agent bios for all book agents including Jennifer Mattson
* AAR membership status
* Personal email addresses
* Mailing addresses
* Publishing Agent photos
* Preferred query letter methods (email, online form, postal mail)
* A link to the the website for Jennifer Mattson
* A map to the office of Jennifer Mattson
* Access to all profiles in the Directory of Literary Agents™ (1,100+), including Jennifer Mattson
* Search the directory by book genre/category (more than 100 categories)
Warning – Jennifer Mattson

Most literary agency directories (print and online) are outdated, incomplete, and filled with mistakes. If you rely on those directories to find Los Angeles Literary Agents and/or book agents in other locations, you're going to hurt your chances of getting a publishing agent to represent you.
Scroll back up to the top of this webpage now to enter your name and email. Get FREE INSTANT ACCESS to the complete Literary Agents Los Angeles list, along with all other book agents, including Jennifer Mattson.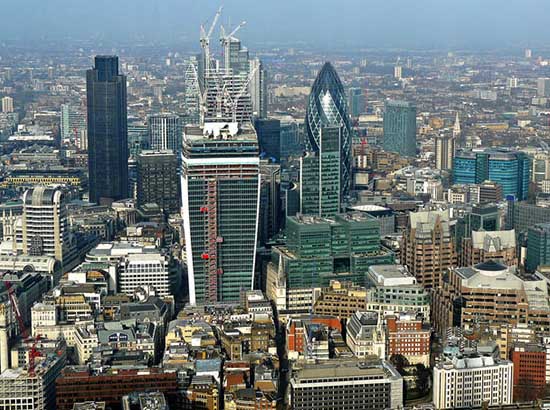 GET A LITERARY AGENT
Get free access to the Directory of Literary Agents with detailed agent listings to get a traditional publisher
Your Information will never be shared with any third party.